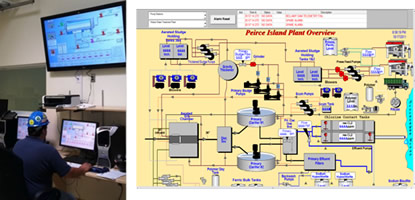 City of Portsmouth, NH
Completed: September 2011
680 Peverly Hill Road
Portsmouth, NH 03801
Contact: Peter Rice,
City Engineer 603-427-1530

Projects Completed: Controls, instrumentation and SCADA System at both Pierce Island and Pease Wastewater Treatment Facilities. Most recently completed SCADA and control system at the City's new 4MGD Madbury Water Treatment Facility and new pump station, completed 9/11. Total contracts exceeded $2,500,000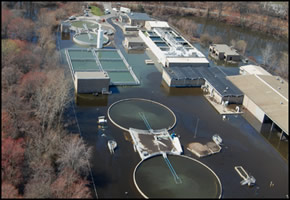 Town of West Warwick, RI
Completed: March 2010
1 Pontiac Ave.
West Warwick, RI 02893
Contact: Peter Eldridge,
Superintendent 401-822-9228

Project Completed: Emergency Wastewater Treatment Plant Repairs following unprecedented flooding on 3/30/10. Complete restoration of the treatment plant's control system involving repair or rebuilding of every component. Immediately re-established communication between the plant, repeater, and 8 pump stations by converting communication from lease-line to radio telemetry. Removed and rebuilt heavily damaged control panels and VFDs, recovered hard drive content from submerged computers and re-programmed plant SCADA system. Work among the facility's 15 buildings progressed for more than a year, completion 5/2011.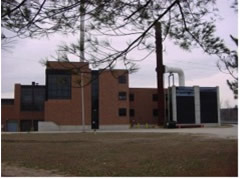 City of Manchester, NH
Completed: 2010
300 Winston Street
Manchester, NH 03103
Contact: Rick Cantu, Plant Manager 603-624-6526
or Fred NcNeil, P.E.,
Chief Sanitary Engineer 603-624-6341 x308

Projects Completed: Turnkey contractor for the control system on main waste water pumping station including FIXDMACS DCS, Telemetry, Graphics and PLC 5's configured as hot backup. Furnished and installed 5 new pump stations. Provided complete new plant DCS system and upgrade. Total Contracts in excess of $3,000,000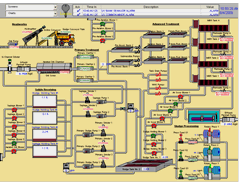 Surfside Wastewater Treatment Facility
Completed: 2009
81 South Shore Rd.
Nantucket, MA 02554
Contact: Robert Inglis, Chief Operator 508-325-5333

Project Completed: Surfside Wastewater Treatment Facility encompassing 10 Remote Sites and a plant MTU. Installation of a fiber-optic/Ethernet network along with wide-area network capabilities. The Plant consisted of 8 PLC panels including vendor supplied PLC's. Electrical Installations, Inc. served as SCADA integrator overseeing all networking functions including PLC programming, HMI programming, reporting, and alarming. Project completed 2009, Contract Amount $366,000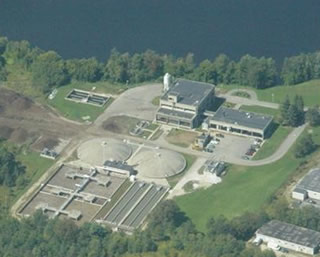 Lewiston-Auburn Water Pollution
Control Authority, Lewiston, ME
Completed: August 2009
535 Lincoln Street
Lewiston, ME 04240
Contact: Mac Richardson, P.E.,
Superintendent & Chief Engineer 207-782-0917

Projects Completed: Phase I (completed 8/97) consisted of a complete SCADA, Instrumentation and Control System for existing wastewater treatment plant utilizing Modicon Quantum PLC. Phase 2 (completed 12/97) provided a complete LAN System, additional SCADA and controls. Work completed during construction of LAWPCA's new chlorination system facilities included electrical, control and instrumentation additions (completed 8/09). Additional electrical and instrumentation and control upgrades were completed during LAWPCA's Sludge Thickening Upgrade Project (completed 9/11). Total Contracts in excess of $1,600,000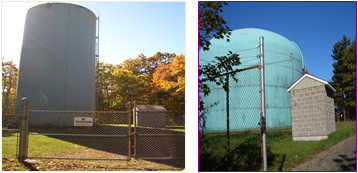 Greater Augusta Sanitary District
Completed: 2008
33 Jackson Ave.
Augusta, ME 04330
Contact: Jane Carroll 207-622-4539

Projects Completed: Complete electrical renovation of Wastewater Treatment Plant; complete new plant-wide SDADA system; all new radio telemetry to the City's 15 pump stations; integration of water system. Total Contracts $1,500,000.


Town of Lee, MA
Completed: 2008
379 Pleasant St.
Lee, MA 01238
Contact: Al Zerbato,
Superintendent 413-243-5525

Projects Completed: Electrical Installations, Inc. was selected by C.H. Nickerson, Inc. to provide instrumentation and control for the $22M upgrade to the Lee Wastewater Treatment Plant Facility. We supplied all plant instrumentation for level, pressure and analytical monitoring and control. Provided state-of-the-art PLC system including Allen Bradley Contrologix with GEFanuc Proficy SCADA. One-day changeover from the old system to the new sequencing batch reactor process. Project completed 5/08. Contract amount $465,738.


New Hampshire Department of Environmental Services, Franklin, NH
Completed: 2002
528 River Street
Franklin, NH 03235
Contact: Steven Doloff 603-528-6746

Project Completed: New SCADA system for regional wastewater treatment plant including 17 remote sites and a remote control site with a wide area network. Four IFIX nodes and 28 PLC's comprise this modern system. Completed 2002, Contract Amount: $1,900,000 Since completion of the above-described project, we have completed several additional electrical and control projects with total values of more than $1,000,000.